News

"新港报告"人居环境系列第五场预告
日期: 2020-12-23 点击:
INNOVATION HARBOUR LECTURES
(Human Settlements and Environment Series)
2:30-3:30 p.m.
December 26th, Saturday
Innovation Harbour Lectures Hall, Han Ying Building (创新港涵英楼新港报告厅)
Lecture 9 Urban micro-climate change and the challenges
城市小尺度气候变化及其挑战
王宇鹏

Speaker Bio
Wang Yupeng, PhD/Professor. He obtained his Ph.D. Environmental Engineering (2012) from the University of Kitakyushu, Japan. Then he joined the Heat Island Group at the Concordia University, Canada, funded by the Natural Sciences and Engineering Council of Canada. Prof. Wang worked as an urban planner in NIKKEN SEKKEI, the largest architecture and planning firm in Japan, which has many international projects. After joining into Xi'an Jiaotong University, he was awarded the Shaanxi Hundred Youth Talent Program in 2017, and "AIUE-O Prize" from Asia Institute of Urban Environment in 2019. His research experiences includes sustainable urban planning design, urban environmental modeling and evaluation, urban thermal comfort, and urban heat island reduction. Up to now, he is leading two research projects funded by National Natural Science Foundation of China. He has published 17 SCI papers, and 13 of them were published as a first/corresponding author.
王宇鹏,博士,教授/博导。王教授于2012年获得日本北九州市立大学环境工程学博士学位。在那之后,获得加拿大自然科学与工程协会博士后津贴,工作于康考迪亚大学热岛效应研究组。王教授曾作为城市规划师,工作于日本最大的建筑综合事务所、日建设计,并参与了多项国际城市规划项目。在就职西安交通大学之后,王教授获得陕西省百人计划青年项目(2017),以及亚洲城市环境协会论文奖(2019)。他的研究领域包括可持续城市开发、城市环境模拟与评估、城市热舒适性,以及城市热岛对策开发。目前为止,王教授主持两项国家自然科学基金项目,已发表17篇SCI期刊论文,其中13篇为第一作者或通讯作者。

Abstract
The large scale and high speed urban development is changing the urban typology in big cities of China. The micro-scaled urban planning and the building layouts are leading to distribution of population density, urban surface variation, and urban roughness variation, which caused the urban environmental problems such like urban heat island and urban air pollution. How to balance the urban functional planning for supporting the economic development and the environmental impacts from urban design is the challenge for urban planners and policy makers. This lecture introduces examples about environmental urban planning in different cities, and discuss about the application of theories of sustainable urban developments.
大规模、快速度的城市开发正在改变中国大城市的空间形态。小尺度的城市规划与建筑布局导致人口密度分布的不同、城市表面变化、城市粗糙度变化等一系列因素的改变,进而导致城市热岛效应、空气污染等环境问题的产生。如何平衡用以支撑城市社会经济发展的功能布局与开发,以及城市设计带来的环境影响,成为了城市规划师与决策者所面临的重要挑战。本讲座将介绍不同城市中的环境城市规划案例,并探讨可持续城市发展理论的应用方法。

3:30-4:30 p.m.
December 26th, Saturday
Innovation Harbour Lectures Hall, Han Ying Building (创新港涵英楼新港报告厅)
Lecture 10 A Mysterious Tank for Purificating Polluted Water
一个能有效净化污染水体的神秘池子
王文东
Speaker Bio
Wendong Wang, PhD, Professor/Doctoral supervisor, who is a visiting scholar at Pennsylvania State University, the registered environmental protection engineer, the registered utility engineer (water supply & drainage), a member of Shaanxi province youth science and technology new star, the chief engineer of Shaanxi small and medium enterprises, a member of International Water Association China Youth Committee (IWA WYP-China), and the leader of the team "Sewage Treatment and Resource Utilization" at Xi'an Jiaotong University. His main research area is micro-polluted water purification and quality assurance and has accomplished substantial contribution in the innovative development of micro-polluted water purification materials and equipment, as well as pollutants transfer and transformation characteristics during water purification and distribution processes. Dr. Wang hosts more than ten national and provincial research projects including those funded by the National Water Pollution Control and Treatment Major Project, and Natural Science Foundation of China (NSFC), with research funding approximately 18,000,000 RMB. Based on the research work, he and his team members have published over 100 articles, of which more than 40 are in SCI-indexed journals. In addition, he has published 5 textbooks as editor-in-chief or co-editor, and authorized 15 national invention patents.
王文东,博士,教授/博士生导师。美国宾州州立大学首府学院访问学者,国家勘察设计行业注册环境保护工程师、注册公用设备工程师(给水排水)、陕西省青年科技新星、陕西省中小企业首席工程师国际水协会中国青年委员会委员、中国医学装备协会医院建筑与装备分会医院水系统研究中心副主任、秦岭保护委员会咨询专家、西安交通大学"污水处理与资源化利用"团队带头人。多年从事微污染水强化净化与水质安全保障领域的研究,在微污染水净化材料与设备研发,以及污染物在水质净化和输配过程中的转移转化规律等方面取得了有影响力的成果。先后主持包括国家重大水专项和国家自然科学基金在内的国家级和省部级科研项目10余项;发表学术论文100余篇,其中SCI期刊收录论文40余篇。主编/参编著作5部,已授权国家发明专利15项。

Abstract
In this study, a novel biological oxidation-settling tank (BOST) was designed to treat micro-polluted water. The new technology is based on the designing concepts of rotating biological contactor and horizontal flow settling tank. The pollutant removal performances of the BOST were systemically evaluated under varied organic loading rate (OLR), hydraulic retention time (HRT), and disc rotation speed. The microbial characteristics and the removal mechanism of pollutants were also illustrated. The findings demonstrated the advantages of BOST in achieving a simultaneous removal of suspended solids (SS), organic compounds and ammonium in a short HRT, which means that the treatment unit requires a small footprint and it can decrease the DBPs formation potential by dramatically reducing the dissolved organic compounds.
在这项研究中,我们设计了一种新型的生物氧化沉降池(BOST)用于处理微污染水。这项新工艺是基于旋转生物接触器和水平流沉降池的理念设计而成的,对不同有机负荷率,水力停留时间和圆盘转速的条件下,BOST对污染物去除性能进行了系统评估测试,阐明了微生物的特性和污染物的去除机理。结果表明,BOST的优势在于可以在较短的水力停留时间内,同时去除悬浮固体(SS),有机化合物和铵,这意味着处理单元所需的空间很小,而且可以通过显著减少溶解性有机污染物来降低DBPs形成风险。

QR code for live stream:
IHarbour Lectures live stream (main)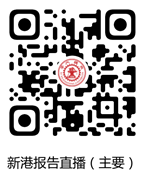 IHarbour Lectures live stream (back up)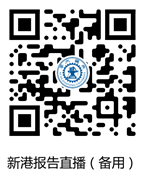 IHarbour Lectures live stream (main)