Faculty

刘文科简介
云南大学民族政治研究院副教授,硕士生导师,中央四部委铸牢中华民族共同体意识研究云南大学基地研究员。在《政治学研究》等学术期刊发表论文20篇,出版《权力运作中的政治修辞:美国"反恐战争"(2001-2008)》等2部著作。主要研究方向为政治学理论与方法、大众媒体与政治传播、台湾问题研究。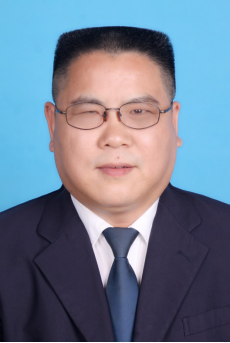 LIU Wenke
The associate professor and master supervisor of Institute of National Politics, Yunnan University, researcher of Yunnan University Base of Research on Creating a Strong Sense of Community for the Chinese Nation. He has published 2 books such as Political Rhetoric in Exercising of Power: the "War on Terrorism" by the United States (2001-2008) and more than 20 articles in academic journals such as CASS Journal of Political Science. His major research fields include the Theories and Methods of Political Science, Mass Media and Political Communication, and Taiwan Issues.
题目:
如何认识大国政治的话语操控——马克思主义视角的政治话语分析
内容简介
大国政治的话语操控是实现大国政治利益,维护大国政治地位的重要手段。在当前世界政治形势中,大国政治的话语操控具有成本低、见效快的重要特点,在世界政治领域发挥着建构国际政治现实、引导国际政治舆论、塑造大国政治形象、维护大国政治霸权的功能。大国政治的话语操控使世界政治秩序的变革与发展受制于大国政治霸权,发展中国家的政治社会发展处于弱势地位。
How to Understand the Maneuver of Discourse by Great Powers
— Analysis of Political Discourse with View of Marxism
Brief Introduction
The manoeuver of discourse in the field of international politics is an important way for great powers to realize their political interests and maintain their international status. In contemporary politics of the world, it is characterized with low cost and dramatic effect for the great powers to manoeuver the political discourse. Such action may have the functions to construct the political realities of the world, steer the international public opinion, build up good images of great powers and maintain their hegemony. The manoeuver of political discourse by the great powers makes the change and development of the world order being subject to their discourse hegemony with their political, economic and military forces, in which the progressive efforts of the developing countries are always restricted, delayed and even blocked.