Faculty

Human Settlements and Environment Series
Pierluigi Salvadeo
日期: 2020-11-24 点击:
Speaker Bio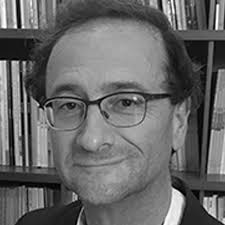 Pierluigi Salvadeo graduated in Architecture from the Department of Architecture of Polytechnic of Milan. PhD in Set Design and Interior Design. Associate Professor in the Scuola di Architettura Urbanistica Ingegneria delle Costruzioni of the Politecnico di Milano, where he teaches Architectural Design. Author of several publications and expert adviser to various international workshop of design and national and international conferences/congresses.
Founding partner of the "Guidarini & Salvadeo architectural studio", whose activity extents from urban planning to project and construction of various buildings types (housing, health, public spaces, retail spaces, etc.) as well as to interiors, furniture and design.
The studio participates in many international architecture competitions, some of which it has won, including the first prize at the "Compasso d'Oro Award" 2018.
Pierluigi Salvadeo毕业于米兰理工大学建筑系,并获得了布景设计和室内设计博士学位。现任米兰理工大学城市建筑学院副教授,讲授建筑设计课程。作为作者出版了相关领域的专业书籍,并担任各种国际设计研讨会以及国家和国际会议的专家顾问。

Pierluigi博士作为" Guidarini&Salvadeo建筑工作室"的创始合伙人,研究课题范围包括了从城市规划到各种建筑类型(住房,健康,公共空间,零售空间等)以及室内设计、家具和设计的项目和建造。该工作室参加了许多国际建筑比赛并获得奖项,其中在2018年" Compasso d'Oro Award"竞赛中获得一等奖。